The following comes from Andy. I join him in inviting you to this very important meeting. Never has there been a time when truth was more important. Deception is rampart in our country so we look to men like Mitchell Shaw to reveal the truth. Be assured he will . Please see the attachment for details.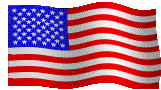 Why are there bad politicians? Because God gives us what we deserve. We reap what we sow.
"Tolerance becomes a crime when applied to evil."
--
Please Note: If you hit "
REPLY
", your message will be sent to
everyone
on this mailing list (
Peninsula-Patriots-list@meetup.com
)
This message was sent by DeWitt Edwards (l_edwards@verizon.net) from
Peninsula Patriots
.
To learn more about DeWitt Edwards, visit his/her
member profile
Set my mailing list to email me
As they are sent
|
In one daily email
|
Don't send me mailing list messages
Meetup, PO Box 4668 #37895 New York, New York 10163-4668
| support@meetup.com