Washington this week was reduced to two stories: the U.S. economy and Dr. Anthony Fauci.
The economy, which has been rebounding after a steep plunge caused by the COVID-19 pandemic, missed expectations in May, falling more than 100,000 short in the job-creation category.
On the other side of the ledger, President Joe Biden still wants to spend $1 trillion on an infrastructure plan, more money the federal government doesn't have. Meanwhile, the president doesn't want to spend much cash to aid the U.S. military, drawing criticism from experts.
On the Fauci beat, the top immunologist in the country came under scrutiny amid a trove of newly released emails. Amid all the swirling questions, Fauci defended himself by saying people don't understand that "science is a dynamic process." Then his book was scrubbed from the internet. Sen. Rand Paul blasted the doctor, going as far as suggesting he could face criminal charges for fraud and his many failures. Here's your latest installment of Washington Wire.
1. U.S. Recovery Falls Short In May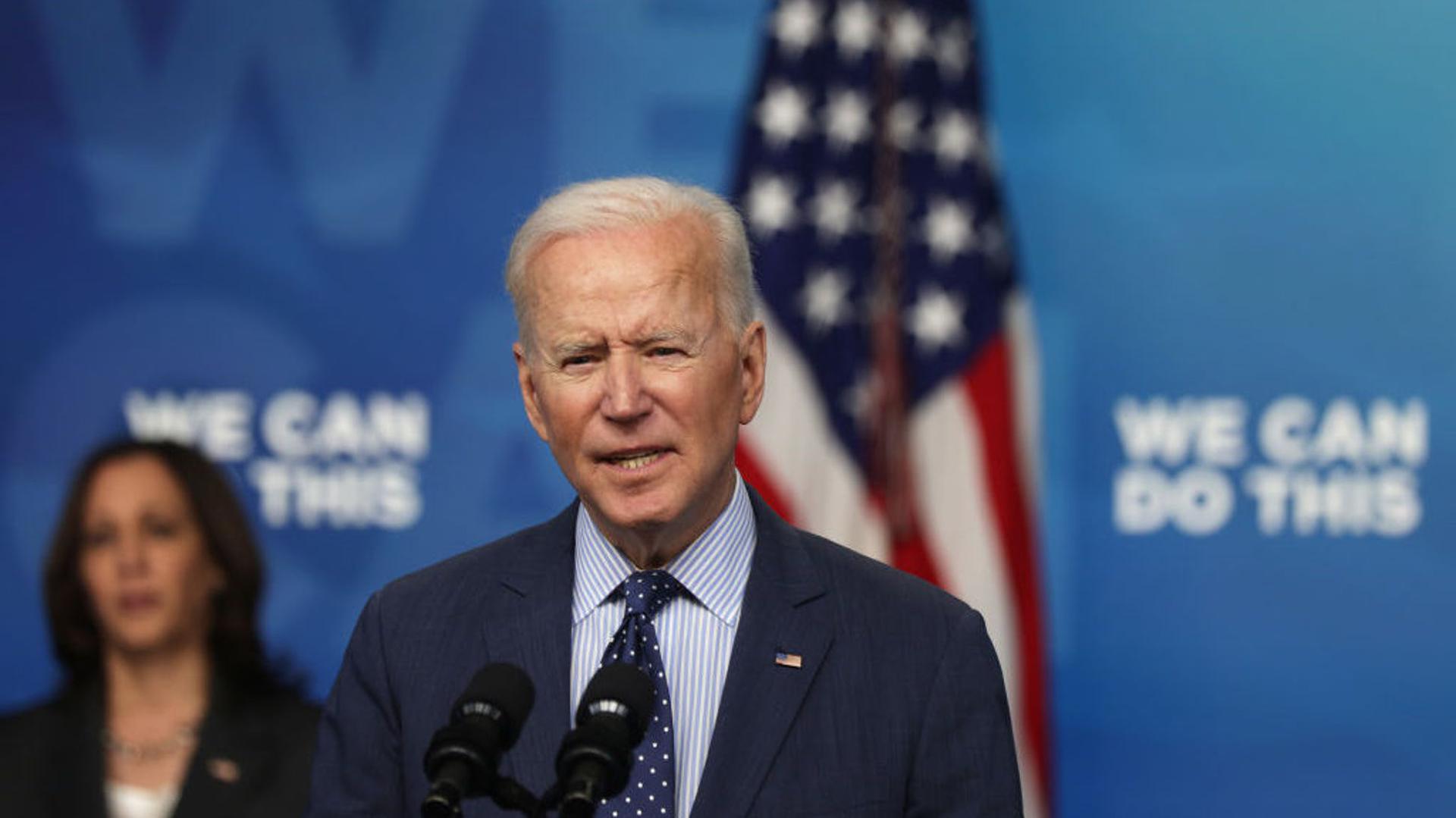 The U.S. economy added 559,000 jobs in May, but that fell short of economists' expectations of job growth after April's disastrous jobs report signaled critical issues in the United States' recovery.

Economists moderated their expectations from April to May, predicting 671,000 jobs added and an unemployment rate of 5.9%.

Experts were closely watching the May report to see if the economy rebounded from April's disappointing numbers when jobs added fell far short of the nearly 1 million expected and the unemployment rate ticked up to 6.1%. The May report would either confirm or alleviate fears that the April report signaled problems in the U.S. recovery.

Nearly half of small business owners in the U.S. reported having unfilled job openings in May as employers attempt to entice former employees and new workers back into the workforce as states lift pandemic restrictions.
2. The Trillion-Dollar Spending Plan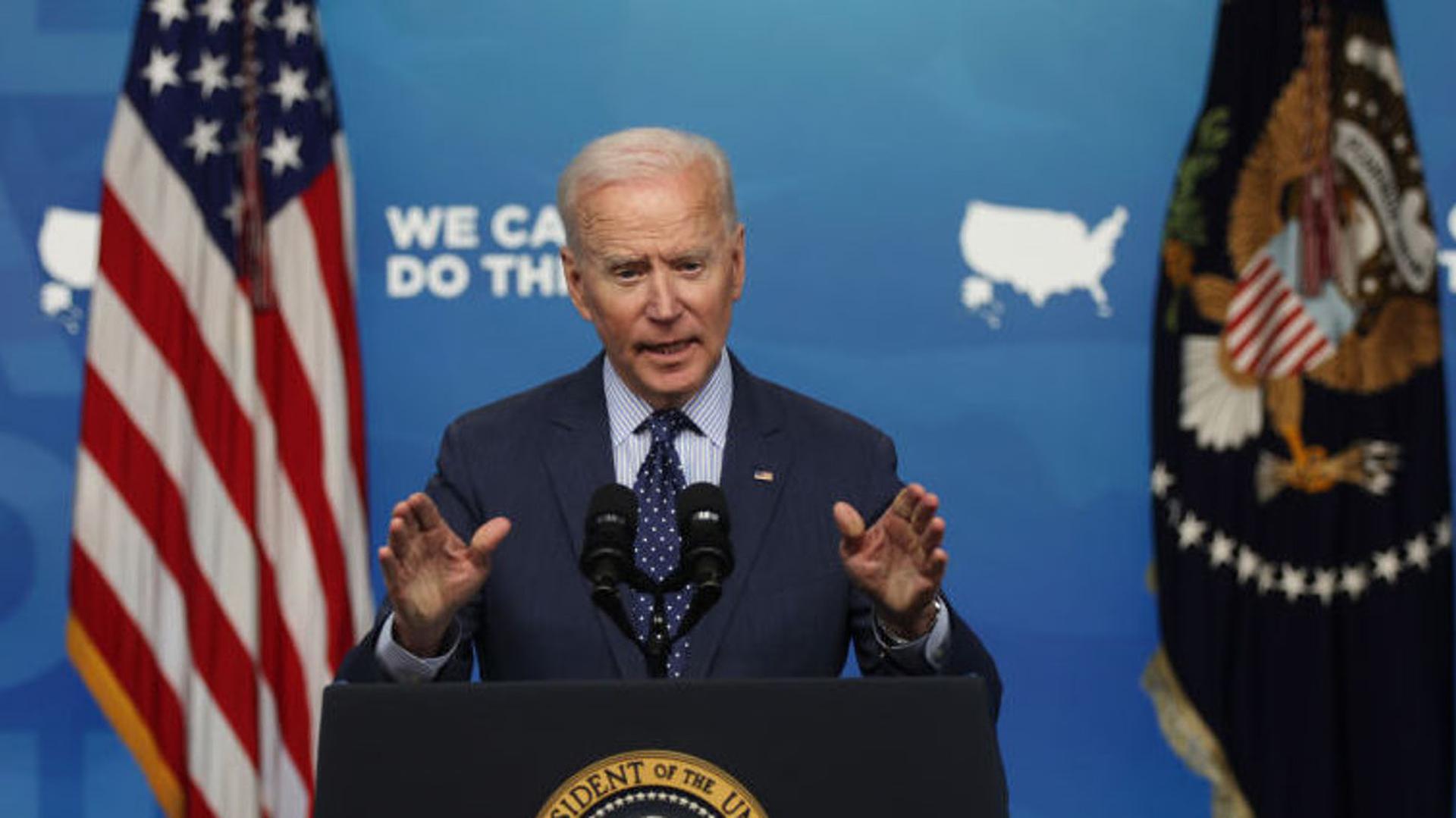 President Joe Biden reportedly expressed willingness to lower the cost of his infrastructure plan in a meeting with a top Republican Wednesday, although both parties remain far apart regarding the total scope of the spending and on other important infrastructure-related concerns.

According to The Washington Post, Biden told Senator Shelley Moore Capito (R-WV), the lead Republican negotiator in infrastructure talks, that he wants at least $1 trillion in new spending for a deal. Biden's previous plan called for $1.7 trillion in new spending over the next eight years, which he claimed would be paid for with corporate taxes within 15 years.

The president also suggested in the Wednesday meeting that he would be willing to exclude an increase in the corporate tax rate, which the 2017 Tax Cuts dropped to 21% but which he has been wanting to increase to 28%. The offer would come after Senate Minority Leader Mitch McConnell (R-KY) said last month that the GOP would not be revisiting the tax cuts, referring to them as one of former President Donald Trump's most significant domestic accomplishments.

Instead of corporate tax increases, Biden has suggested a 15% minimum corporate tax. "By floating an alternative — there is no minimum corporate tax now on profits — Biden was trying to give Republicans a way to back infrastructure without violating their own red line of keeping corporate tax rates at their current level," reports AP.
3. Defense Not A Biden Priority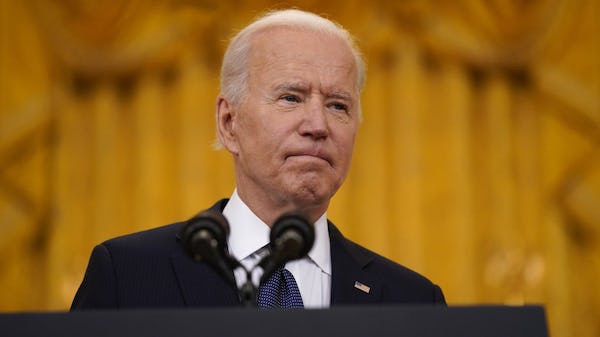 Chris Kleponis/CNP/Bloomberg via Getty Images
After seeing Biden's spending plan, one defense expert said that the Biden administration has apparently decided that national defense should take a back seat to other domestic issues, asserting, "Defense is not a Biden administration priority."

Speaking with host Mackenzie Eaglen of AEI, former Acting Undersecretary of Defense Comptroller Elaine McCusker said bluntly, "Defense is not a Biden administration priority, and there is an attempt to redesign what constitutes a national security investment, to divert defense funds to non-Corps activities."

Citing statistics to show the direction the Biden administration was taking, she said, "And defense was the only federal function to not even keep pace with inflation. While domestic agencies went up by 16%, including a 41% increase for the Department of Education, also of note, the only federal agency to take a cut, at 10% was the Corps of Engineers."

"This fact was further confirmed on Friday with the White House budget summary that mentions no actual military capabilities," she pressed. "Among the investments discussed under the heading, 'Confronting 21st Century Security Challenges' are COVID, foreign assistance, the World Health Organization, the United Nations Population Fund, and establishing a global health security agenda, among other topics. When the summary touches briefly on the China threat and the Pacific Deterrence Initiative, it notes the importance of cybersecurity, but highlights none of the myriad investments required to compete militarily with China."
YOU MIGHT LIKE NEW SERIES FOR DAILY WIRE MEMBERS
Debunked is a weekly series with Ben Shapiro dedicated to exposing the most common and egregious leftist fallacies in 15 minutes or less available exclusively to Daily Wire members. Watch now.
4. Fauci Says People Don't Get Science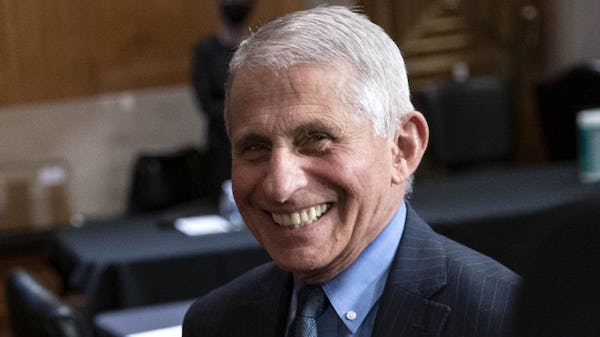 Sarah Silbiger-Pool/Getty Images
Amid the firestorm of criticism, Fauci sat down for a very friendly interview with a very friendly MSNBC host.

"I wonder if you feel like you're still making up some of that lost ground from many months under the last administration of not just no information, but disinformation being out there," host Nicolle Wallace said. "Do you still see some hardness among his supporters around the vaccine or around some of these messages you're sharing with us today?"

"Yeah, I mean, there's no doubt that there are people out there who for one reason or other, resent me for what I did in the last administration, which was not anything that was anti-Trump at all, it was just trying to get the right information, to try and get the right data and what they didn't seem to understand. I guess that's understandable, that they didn't understand it, is that science is a dynamic process," Fauci said.

"So something that you know, in January, you make a recommendation or a comment about it. But as you get more and more information, the information leads you to change, because that's what science is, it's a self-correcting process. So when you hear someone say something at one point, and then two or three months later, if you stick with what you said, at the original time, when you had one-fifth the amount of data that you have now, I think that would be inappropriate."

"It's appropriate, although sometimes it's difficult for people to understand how as you learn more and more, you've got to continue to evolve with the data," he added.
5. Rand Paul Says Fauci Could Be Criminally Charged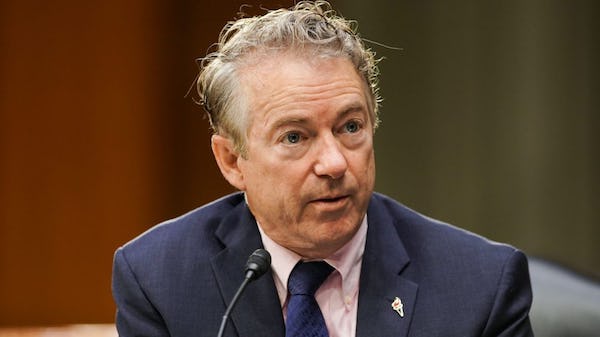 Greg Nash / The Hill / Bloomberg via Getty Images
Sen. Rand Paul (R-KY), who has been a thorn in Fauci's side, slammed the doctor during a Fox News interview during which he addressed the growing controversy surrounding the director of the U.S. National Institute of Allergy and Infectious Diseases.

"There's a lot of evidence that he has a great deal of conflict of interest," Paul said. "And that if it turns out this virus came from the Wuhan lab, which it looks like it did, that there's a great deal of culpability in that he was a big supporter of the funding. But he also was a big supporter to this day of saying we can trust the Chinese on this, we can trust the Chinese scientists. And I think that's quite naïve, and really should preclude him from the position that he's in."

Host Laura Ingraham asked Paul if he thought there could be "criminal culpability here, given the repeated failures of Dr. Fauci" or "criminal culpability here of fraud or ongoing collaboration with the Chinese when he was making excuses for them?"

"At the very least, there's moral culpability," Paul responded.
6. Fauci Book Disappears From Internet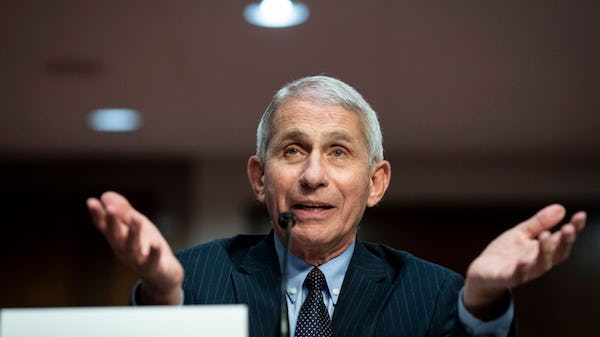 Al Drago; Pool/Getty Images
The listing for Fauci's upcoming book was removed from both Amazon and Barnes & Noble amid allegations that the doctor was profiting from the pandemic.

The publisher National Geographic Books clarified in a statement to The Daily Mail, however, that Fauci — the nation's highest paid federal employee — will not receive royalties from the book, which is titled "Expect the Unexpected: Ten Lessons on Truth, Service, and the Way Forward."

"The book was prematurely posted for pre-sale, which is why it was taken down," the publisher said. "The book was developed by National Geographic Books in connection with an upcoming National Geographic Documentary Film about Dr. Fauci. He will not earn any royalties from its publication."

As Just The News reported: "The book, 'Expect the Unexpected,' was earlier pegged for a November release, according to its Amazon listing. As of Wednesday morning, the book's listing had been entirely scrubbed from Amazon. However, a cached version of the listing, still displayed the book's promotional description and preorder status."

Sen. Paul replied, "Oh, I don't know. I think they should publish it. I love science fiction."
Washington Wire is a weekly email newsletter featuring the latest in political news from The Daily Wire.
Was this newsletter forwarded to you? Request next week's Washington Wire here and share it with your friends.
You received this email because you are subscribed to Washington Wire from The Daily Wire.