Different standards for 'gay' bakers and Christian bakers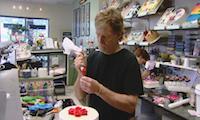 With numerous lawsuits being filed against Christian bakers over the past few years for respectfully declining to compromise their conscience by not filling orders for "gay" or lesbian marriage wedding cakes, a bit of irony recently surfaced when the tables were switched on the LGBT community -- when pro-homosexual bakers were asked to make cakes opposing their cause.





Cuba: Rand Paul criticizes Rubio, agrees with Obama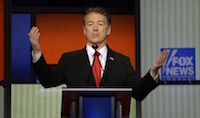 Flipping the script on a Republican rival, Kentucky Sen. Rand Paul on Friday criticized Florida Sen. Marco Rubio as "an isolationist" as the GOP's intra-party feud over President Barack Obama's new Cuba policy intensified.





Today's Edition Sponsored By:


Merry Christmas from GOPUSA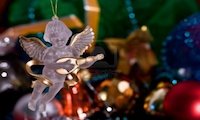 The GOPUSA team will be taking next week off to enjoy the Christmas holiday. There will be no issues of the morning Eagle or Midday Report next week, but please visit the web site which will be updated each day. We will return on Monday, December 29 with our blend of news, information, and commentary. Merry Christmas!





Homosexual activists ask UN to define therapy as 'torture'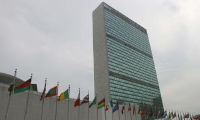 Homosexual activists are pushing states and the United Nations to declare reparative therapy for people with same-gender attractions as torture.





Ben Carson Pledges Support for Israel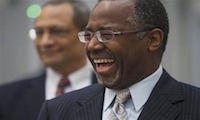 In his first visit to Israel, prospective Republican presidential candidate Ben Carson said he is in awe of the Jewish state, inspired by its ancient holy sites, impressed by the resilience of people living in a perpetual conflict zone - and deeply disappointed in President Barack Obama.





Attorney wants high court to rule on CA t-shirt case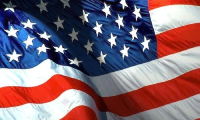 An attorney says a public school incident over t-shirts in California is also a test case for free-speech rights. In 2010, school officials at Live Oak High School prevented five students from wearing American flag shirts on Cinco de Mayo to prevent possible problems with Hispanic students.





Appeasing Dictators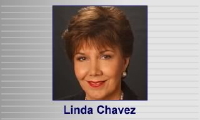 It may not be too early for President Obama to start job-hunting given his lame duck status, and I have a suggestion for the perfect fit. He should look into a job at Sony Pictures. The president and the company are on the same page when it comes to appeasing dictators.





Obama claims Keystone pipeline of no benefit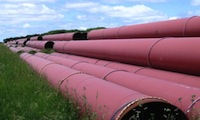 President Barack Obama downplayed the benefits of building the Keystone XL pipeline from Canada. He said it would not lower gasoline prices and argued more jobs would be created by repairing America's infrastructure.





Obama Plays Identity Politics Even in News Conference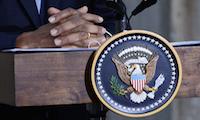 Something was missing from President Barack Obama's year-end news conference. Male questioners.




Subscribe: Follow this link for your own subscription to GOPUSA

Forward: Forward this e-mail to a friend

Change: Need to change your e-mail address? Follow this link

Unsubscribe: Follow this link if you no longer wish to receive the GOPUSA Eagle e-mail update.

Copyright 2000-2014 www.GOPUSA.com
A Division of Endeavor Media Group, LLC
P.O. Box 981354
Houston, TX 77289