Parents to take 'torture' of Michael Brown to UN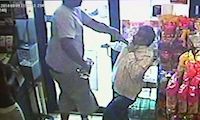 The parents of Michael Brown are going to a United Nations meeting in Switzerland to speak against civil rights violations, racial profiling and police violence in the United States, according to a St. Louis University assistant law professor who is helping organize the trip.





Who lost the election Tuesday night? President Obama
Media darling Wendy Davis was defeated Tuesday night in the race for Texas governor because she was too liberal for the Lone Star state, says a longtime Republican from that state.





Today's Edition Sponsored By:


First, Kill the Filibuster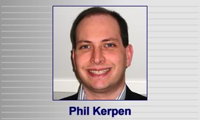 The filibuster is dead for nominees and is living-dead for legislation; it exists, but under the precedent set by Harry Reid and Senate Democrats last year, it could be eliminated any time the majority wishes. Democrats are almost certain to do so next time they have control, so Republicans should go ahead and kill off the filibuster for good on day one.





Rand Paul to Hillary Clinton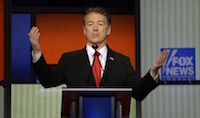 Senator Rand Paul, R-Ky., used the Republican victory in the midterm elections to taunt Hillary Clinton with his eyes set on the 2016 Presidential elections.





Alaska Senate, gov. races await thousands of absentee votes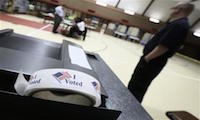 The final tallies on Alaska's hard-fought Senate and governor's races won't be in for several weeks, as tens of thousands of absentee and provisional ballots are counted.





Walker Wins, Unions Lose...Again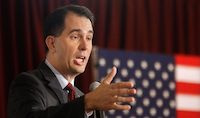 As Republicans make gains in the House and Senate, one of the potential Republican presidential contenders in 2016 has survived a challenge in Wisconsin.





GOP takes control of Senate in rebuke of Obama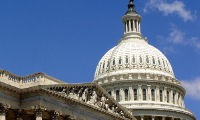 America awoke to a new political dynamic Wednesday with sharper dividing lines in an already divided government, forcing President Barack Obama to recalibrate his approach and giving Republican leaders in Congress new muscle to check him.




Subscribe: Follow this link for your own subscription to GOPUSA

Forward: Forward this e-mail to a friend

Change: Need to change your e-mail address? Follow this link

Unsubscribe: Follow this link if you no longer wish to receive the GOPUSA Eagle e-mail update.

Copyright 2000-2014 www.GOPUSA.com
A Division of Endeavor Media Group, LLC
P.O. Box 981354
Houston, TX 77289